Chess Table of polished concrete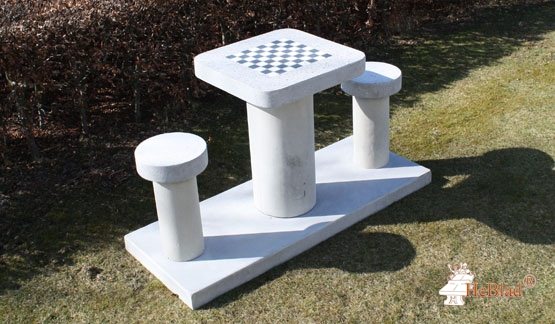 This concrete set consists of a bottom plate with a chess table and two chairs mounted to it. Ideal to place in a park on a playground or schoolyard.
Like all other tables or benches made by HeBlad this table is moulded in one piece of high quality concrete. After a hardening- and drying process the tables are polished.