The next delivery will be within 6 working weeks from week 43.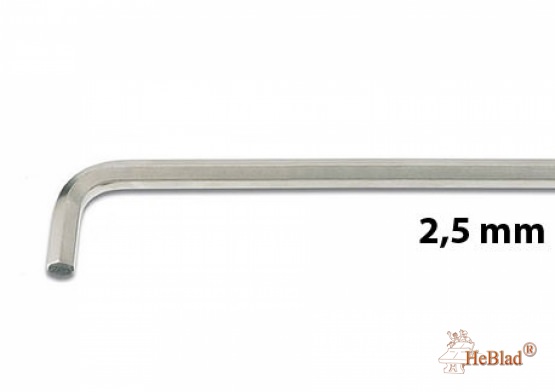 Allen wrench 2.5 mm
This size of hex key you need for changing the football players. This key is free with a new football table.
Also with a set of playing figures (11 players plus 2 dampers) this key is included.

In case you want to replace the bumpers, you need to remove the football players in order to slide the bumpers over the rods. If you lost the hex key, you can order a new one together with the bumpers.
Specifications
Product code

HB.FB.Inbus25
£ 7.50
excl. VAT
(£ 9.00 incl. VAT)
2nd product and following for
£ 2.00
each, save
73%
!
Free delivery in the United Kingdom
Delivery time is 0 to 6 working weeks. Average delivery time is 33 business days.