The next delivery to the UK will be in March 2021. Prices are exclusive of future import duties and exclusive of 21% VAT.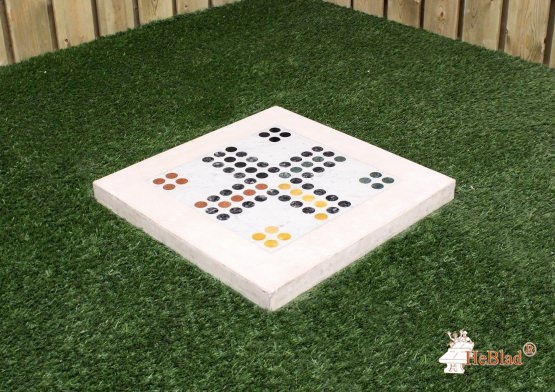 Ludo GameTile Natural Concrete
A Game Tile may be placed in an existing pavement so that you still have the possibility to play a game of Ludo and there is nothing in the way when not in use. The game surfaces are of natural stone processed by us in concrete. It can be walked over or ridden over without damaging the tiles.
These tiles are also available in Chess Tiles or Checkers Tiles. You can choose between Anthracite-Concrete or Natural Concrete.
* When ordering this Game Tiles you will get 2 sets of pawns and a dice free of charge.
Specifications
Product code

GT.LD.T
Colour

Natural concrete
Dimensions (L x W x H)

59.5 x 59.5 x 5 cm
Weight

60 kg
£ 1,650.00
excl. VAT
(£ 1,996.50 incl. VAT)
2nd product and following for
£ 1,150.00
each, save
30%
!
Free delivery in the United Kingdom
Delivery time is 0 to 6 working weeks. Average delivery time is 16 business days.